16 September 2016 The Royal Thai Consulate-General in Osaka organized "Thai Night in Kobe" at SorakuenKaikan, Kobe
16 September 2016 The Royal Thai Consulate-General in Osaka organized "Thai Night in Kobe" at SorakuenKaikan, Kobe
2016/09/16
The Royal Thai Consulate-General in Osaka organized "Thai Night in Kobe" on 16 September 2016 at SorakuenKaikan, Kobe. The event was attended by around 200 invited guests from the government and private sectors, non-governmental organizations, Kansai consular corps, media and friends of Thailand in Kansai. H.E. Mr. BansarnBunnag, Ambassador of Thailand, presided over the event. Mr. Kazuo Kanazawa, Vice Governor of Hyogo, and Mr. Toshiro Tamada, Vice Mayor of Kobe City, were present at the event.
Main objectives of "Thai Night in Kobe" were to celebrate the auspicious occasions of the 70
th
Anniversary of His Majesty King BhumibolAdulyadej's Accession to the Throne, 9 June 2016, and Her Majesty Queen Sirikit's 84
th
Birthday Anniversary, 12 August 2016, and to strengthen Thailand-Japan bilateral relations, especially at people-to-people level. It also aimed to promote Thailand in Japan, especially in Kansai, in every aspect through Thai food and culture.
"Thai Night in Kobe"featured a variety of activities including a concert of the musical compositions of His Majesty King BhumibolAdulyadej performed by Thai artists, VieTrio and the Stars,an exhibition on the works of Their Majesties the King and Queen of Thailand on the topics of sustainable development, sufficiency economy, and the preservation of Thai fine arts and craftsmanship, a reception of Thai cuisine, Thai fruits carving demonstration, Thai desserts cooking demonstration, andThai cultural performances.Many of the attendees commended the Royal Thai Consulate-General on the organization of the event and expressed their appreciations on a variety of activities offered.
Thai Night in Kobe received generous support from various sectors including the Thai government, Hyogo Prefectural Government, Kobe City Government, as well as Ikemitsu Enterprises, distributor of Singha Beer in Japan.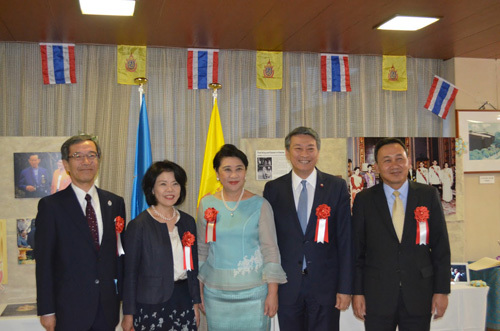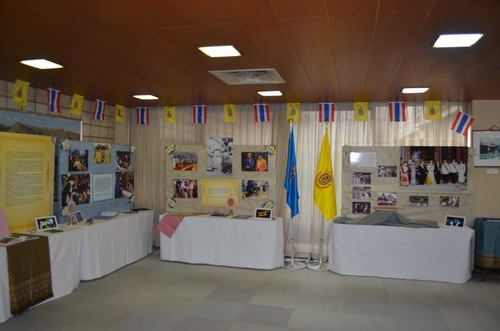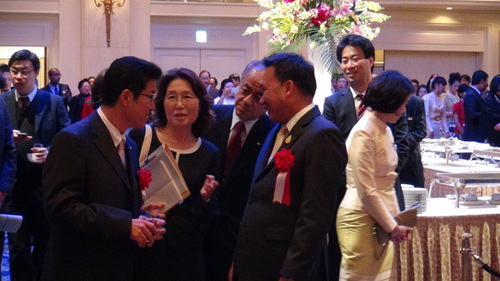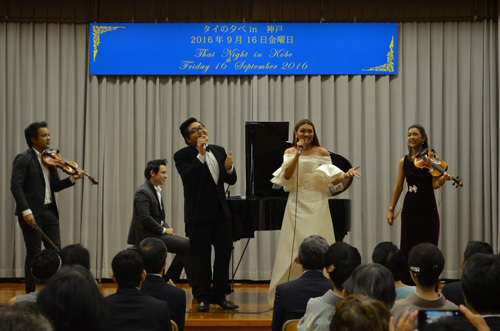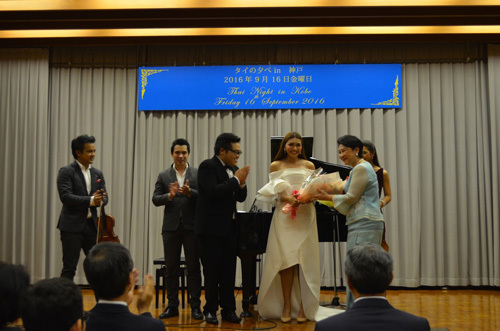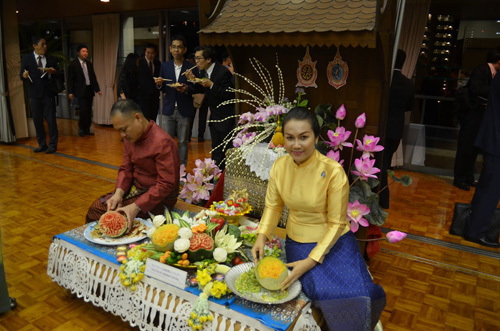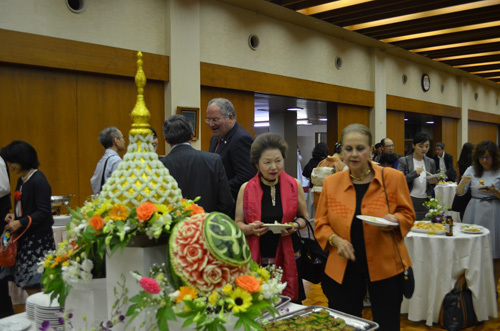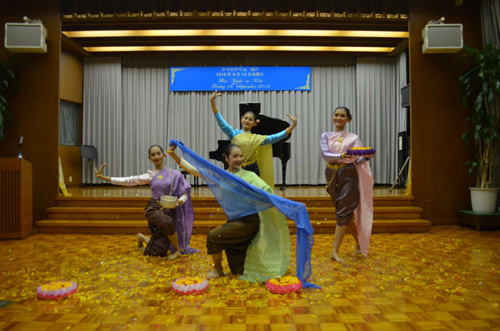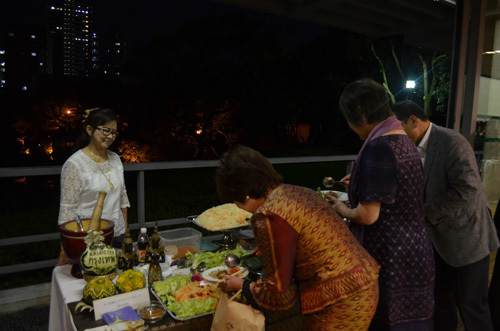 « 15 September 2016, Consul-General attended 'Summer Sanuk Party', ... | 23 September 2016, Consul-General Dusit Manapan hosted a dinner fo... »