17th Thai Festival in Osaka 2019
17th Thai Festival in Osaka 2019
2019/05/20
The Royal Thai Consulate-General in Osaka organized the 17thThai Festival in Osaka 2019 at Taiyo no Hiroba, Osaka Castle Park, during 18-19 May 2019. The event was enjoyed by 150,000 visitors including local Japanese, Thai people and foreign tourists.
H.E. Mr. Bansarn Bunnag, Ambassador of Thailand to Japan, presided over the opening ceremony attended by about 100 invited guests comprising representatives of local government agencies, the Kansai consular corps, private sector, local non-governmental and non-profit organizations, Team Thailand in Japan, Thai agencies, Thai and Japanese press and media. Mr. Krit Tankanarat, Consul-General of Thailand in Osaka and Chair of the Organizing Committee of the 17th Thai Festival in Osaka 2019 delivered welcoming remarks. H.E. Mr. Jota Yamamoto, Representative of the Government of Japan &Ambassador in charge of Kansai, Mr. Hironori Harimoto, Representative of the Governor of Osaka, Ms. Aya Wada, Representative of the Mayor of Osaka, Mr. Yoshikazu Noda, Mayor of Higashi Osaka, Mr. AttakarnWongchanamas, Consul-General of Thailand in Fukuoka, and Miss WimonkanKosumas, Deputy-General of the Office of SMEs Promotion (OSMEP)were among the distinguished guests at the opening ceremony.
Main objective of the 17th Thai Festival in Osaka wasto strengthen Thailand-Japan bilateral relations, especially at people-to-people level. It also aimed to promote Thailand in Japanin various aspects, be it economics, culture or tourism, through Thai food, beverages, fruits, products, culture, sport and music. The Thai Festival, which has become an annual event, has also helped strengthened thenetwork of Thai Community in Kansai.
A variety of activities was featured at the 17th Thai Festival in Osaka includingan exhibition booth on the Coronation of King Rama X, 65booths selling Thai food, beverages, fruits, products and services,17booths in the Thai Pavilion to introduce Thailand in multifaceted aspects encompassing trade, investment, tourism (with emphasis on KhonKaen and Kalasin), agriculture, SMEs product promotion, and Thai dessert workshop. Agencies participating in the Thai Pavilion booths were the Royal Thai Consulate-General in Osaka, Tourism Authority of Thailand Osaka Office, Thai Trade Center Osaka, Thailand Board of Investment Osaka, Bangkok Bank Osaka, Thai Airways Osaka Office, Thai Air Asia & Thai Air Asia X, the Office of SMEs Promotion (OSMEP), Office of Agricultural Affairs Tokyo, the National Bureau of Agricultural Commodity and Food Standards (ACFS)and Okinawa Tuktuk Co. Ltd.
The action-packed activities on the main stage were popular among the Thai Festival attendees including Thai cultural performances by Thai Me Dee Southern Breeze from Chiang Mai, Muay Thai demonstration by SeisikaiMuay Thai Club Osaka, Esan cultural performance by Anukoolnaree School from Kalasin, live concerts from famous Thai artists including Zak Chumpae, SornramTheappitak, LuktarnChonticha, YimRSiam, the Star Copy Show - Aed& Toon and Zeal Band, live concerts by "MFF ASA 85" Thai youth band, andlucky prizes drawing with 5 return air tickets to Thailand of Thai Airways,4 return air tickets of ThaiAirAsiaX and 2 return air tickets of Thai Lion Air as the main prizes.RusameekaeFagerlundwas invited to promote Thailand as goodwill ambassadors at the 17th Thai Festival in Osaka.
Many of the Festival attendees expressed their appreciations on a variety of cultural activities offered at the two-day event.This year's Thai Festival in Osaka accomplished its main objective in enhancing Thailand-Japan relations especially at people-to-people level.
Apart from the support of the Thai government agencies and private sector, this year's Festival enjoyed the generous support from the Osaka City Government, the Osaka Prefectural Government, and Osaka Castle Park.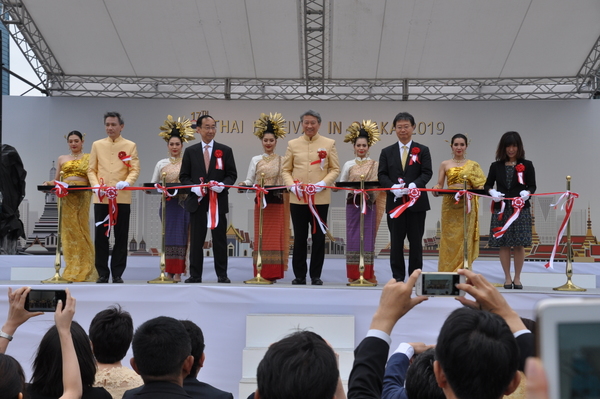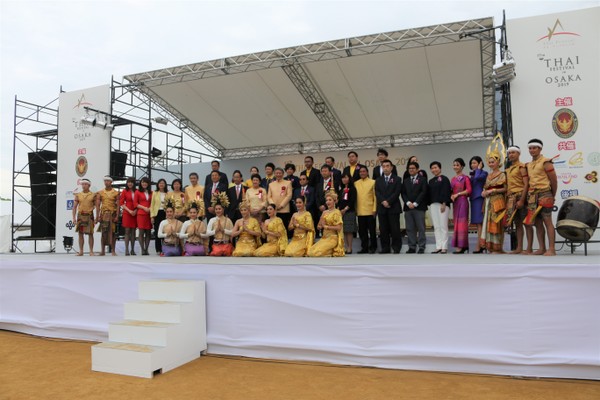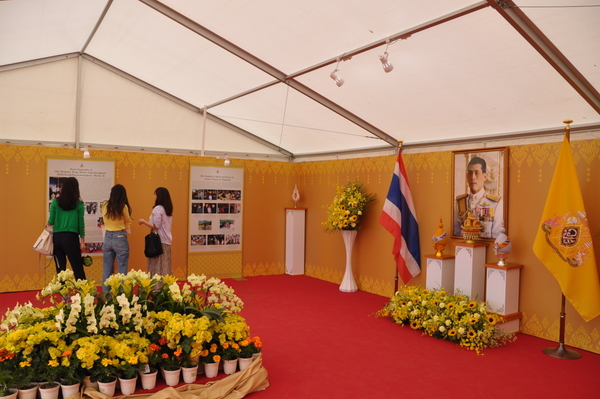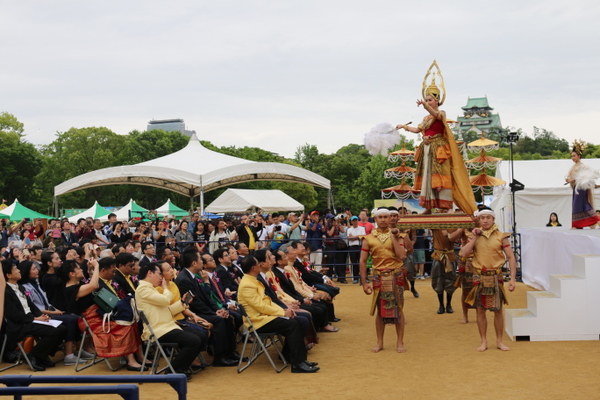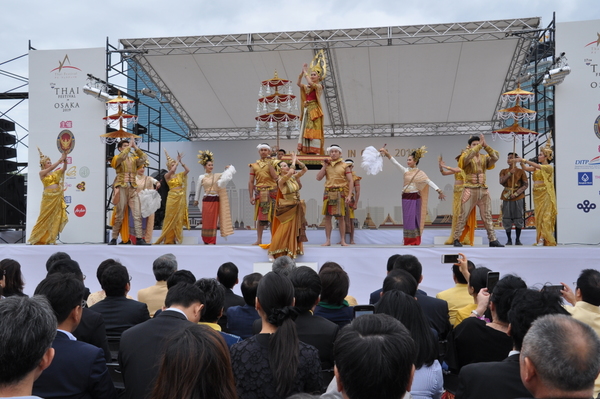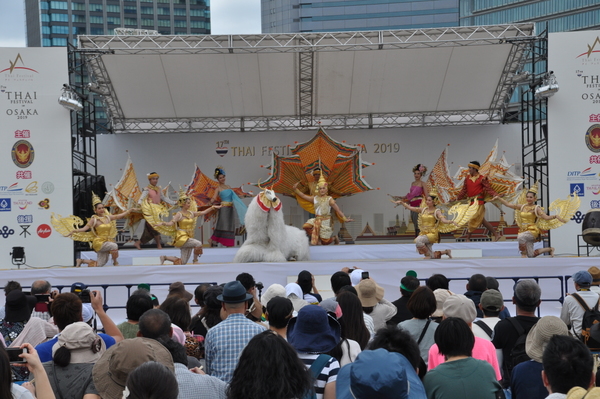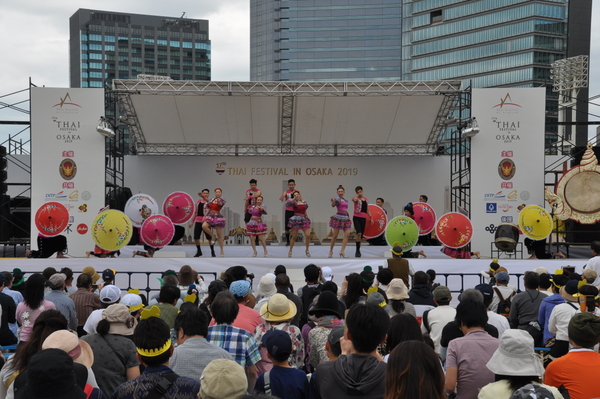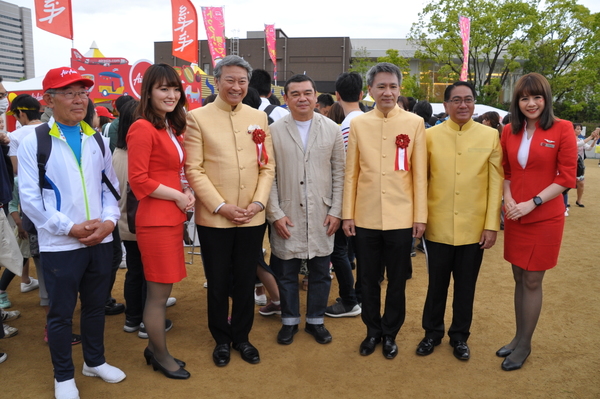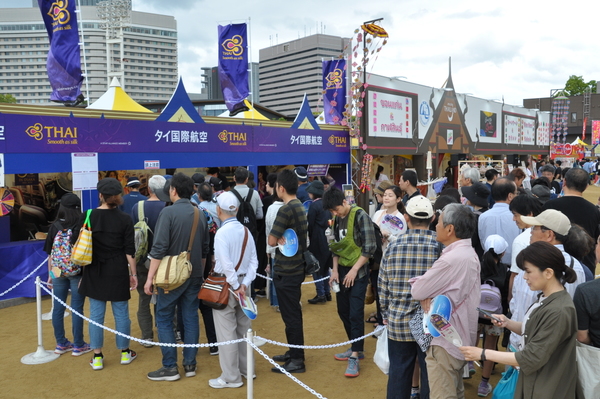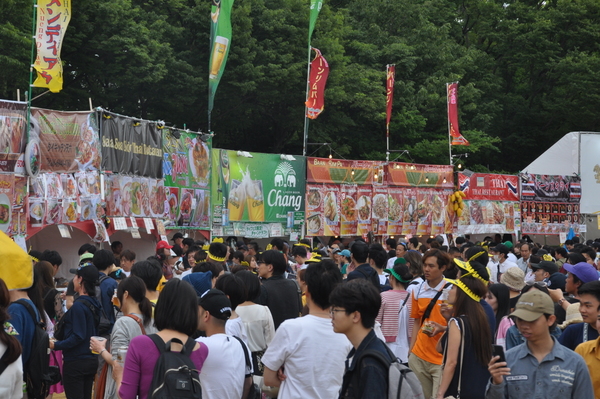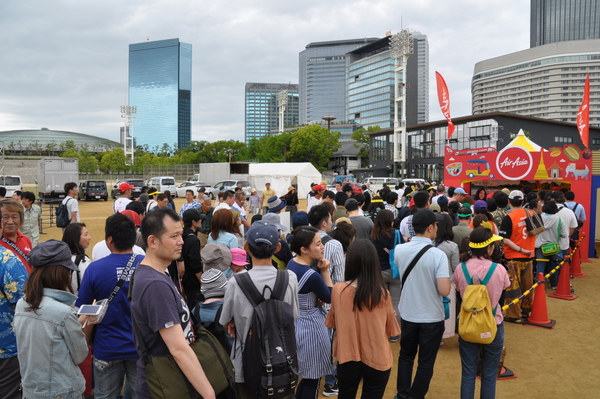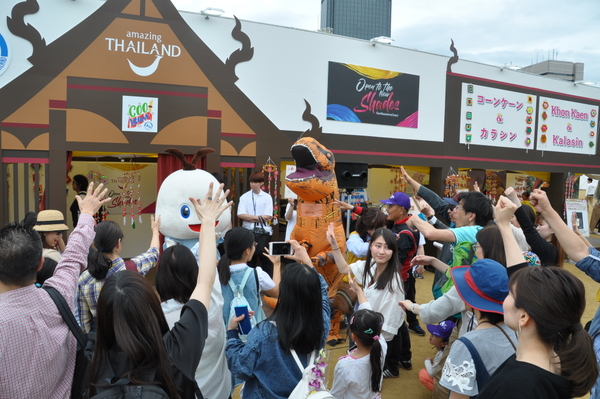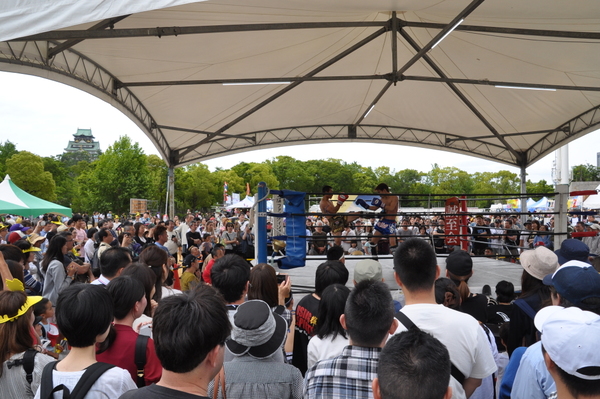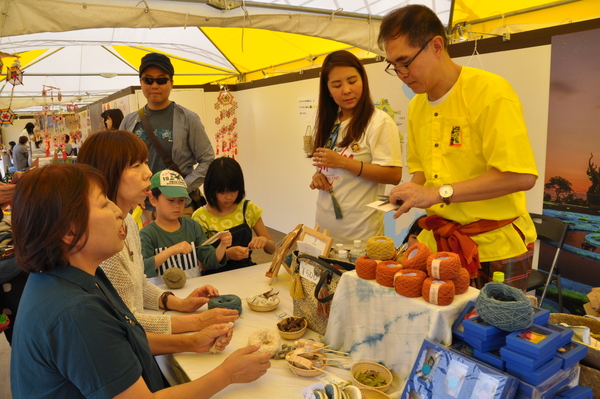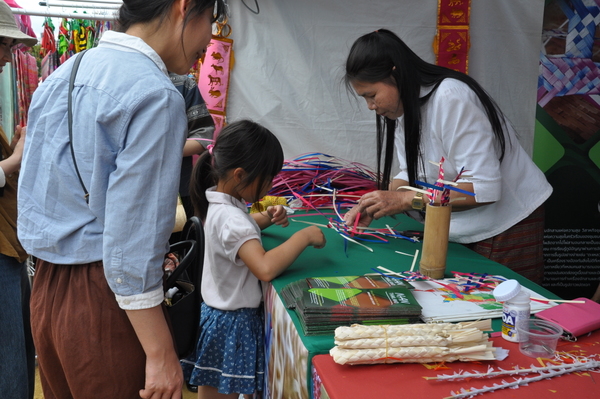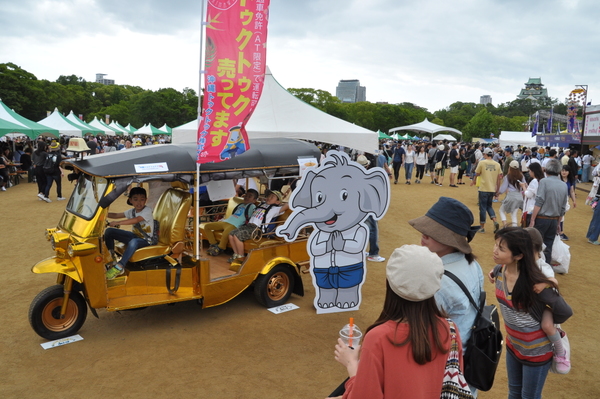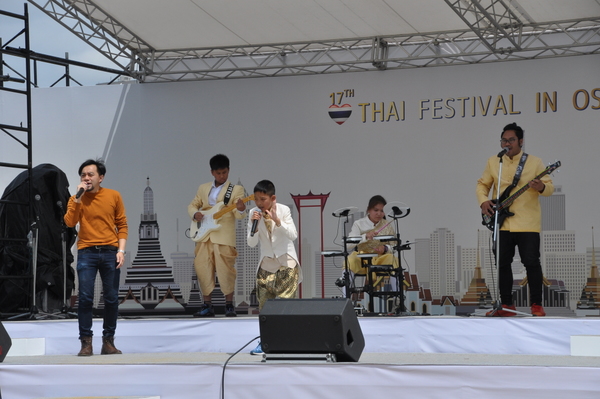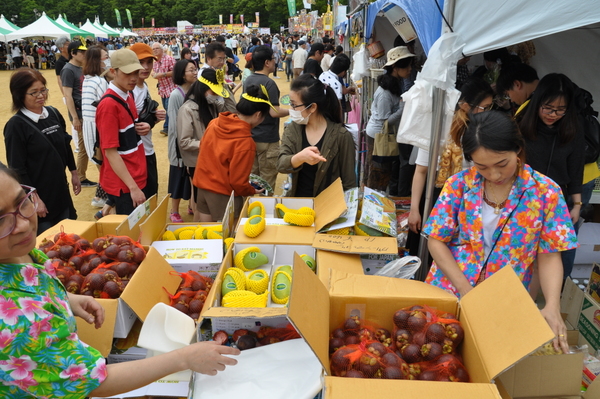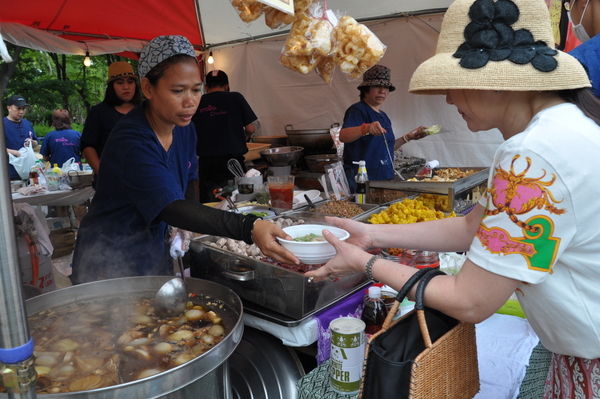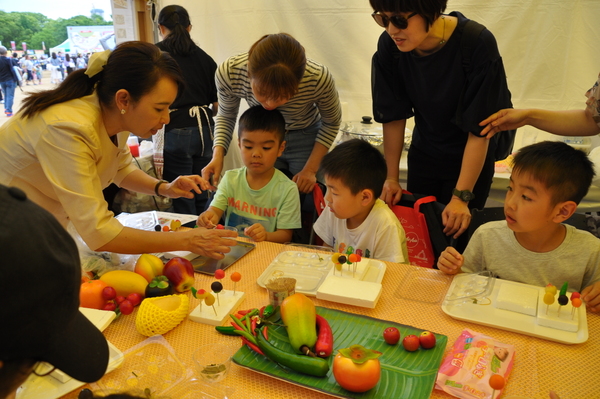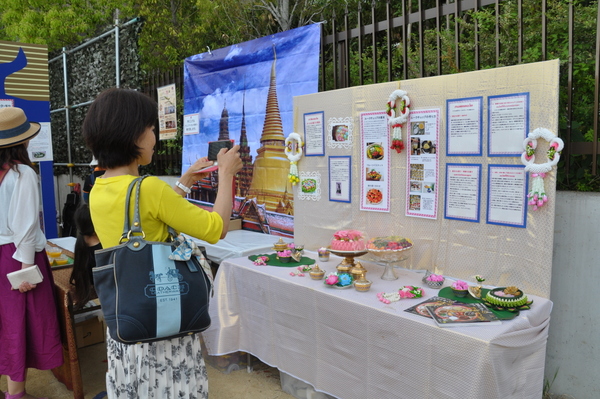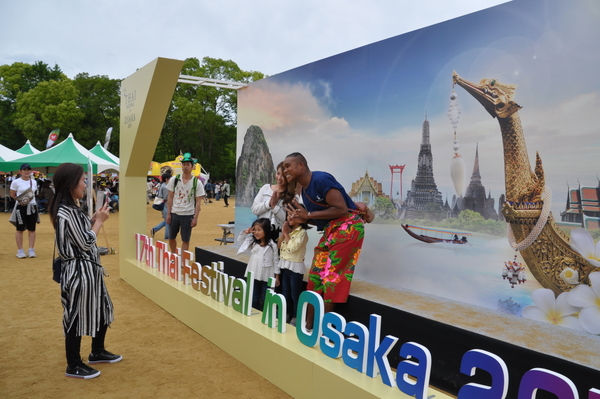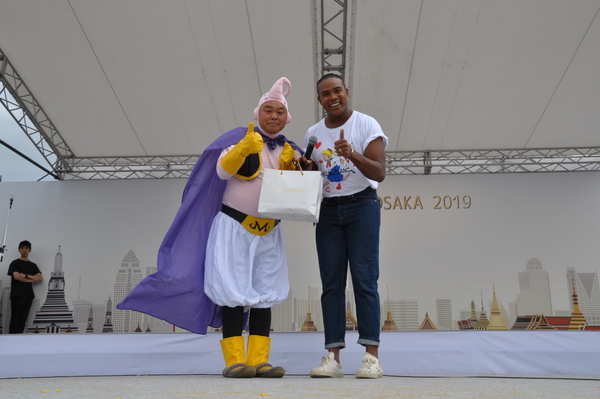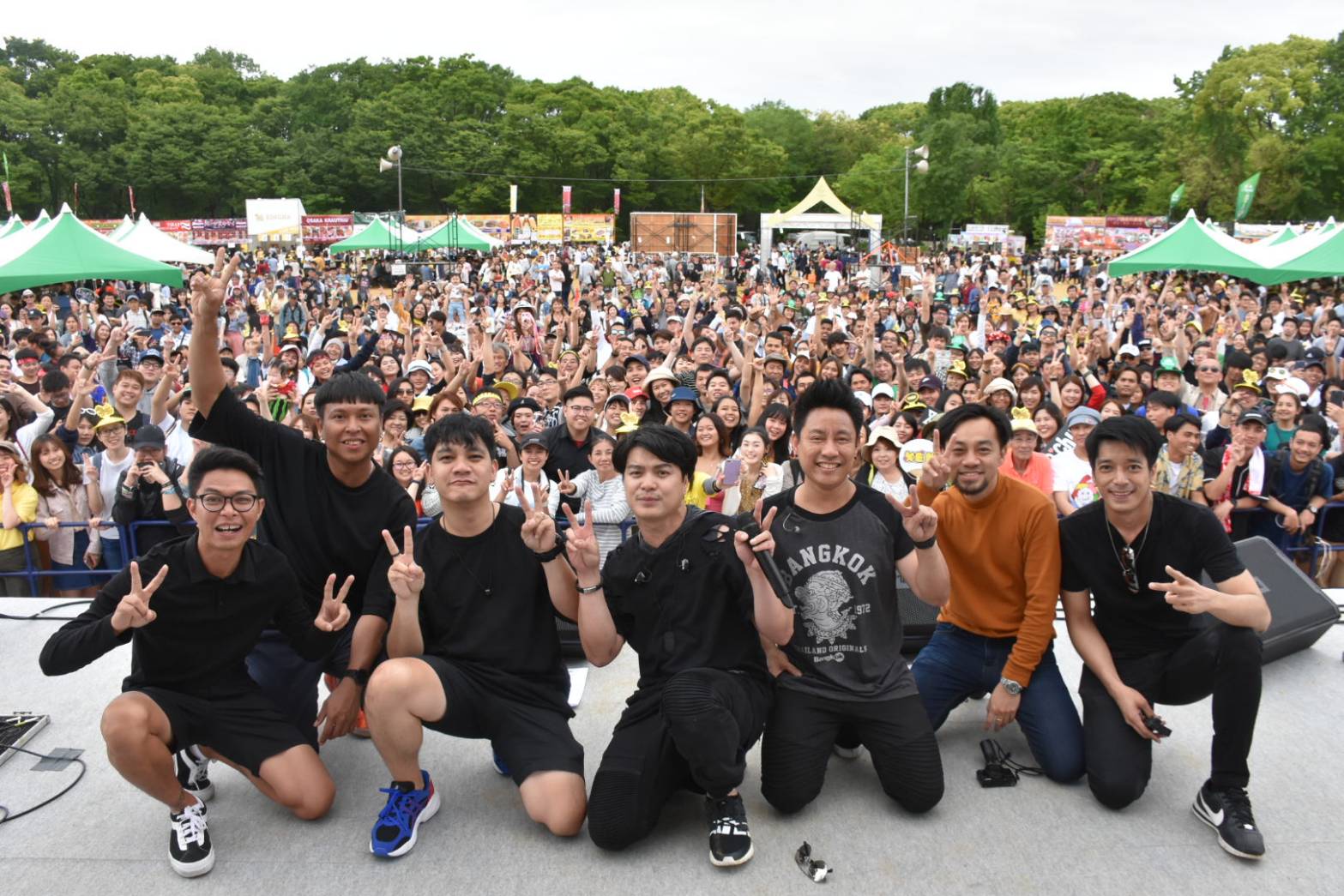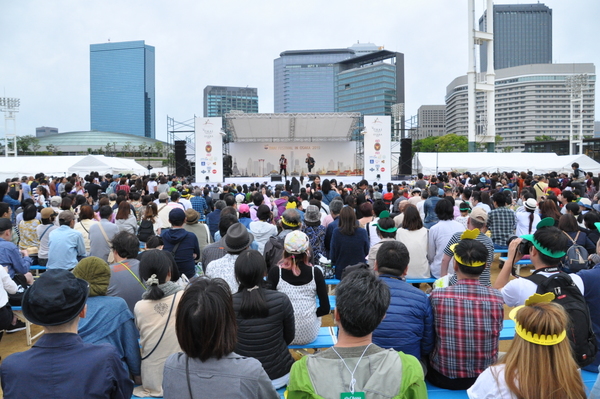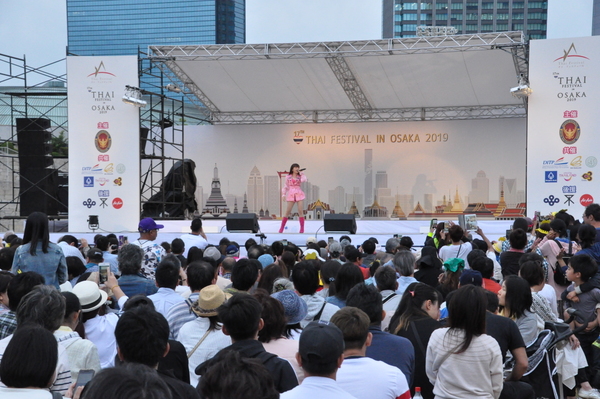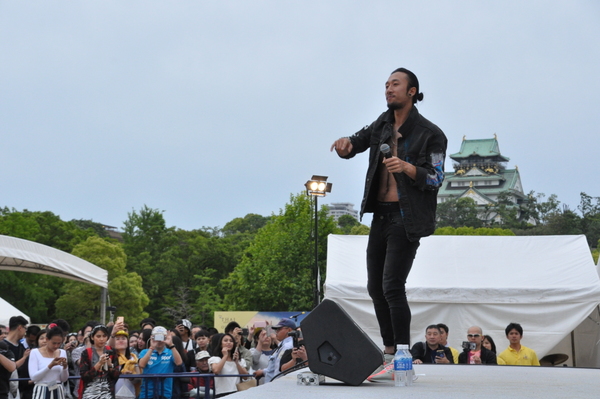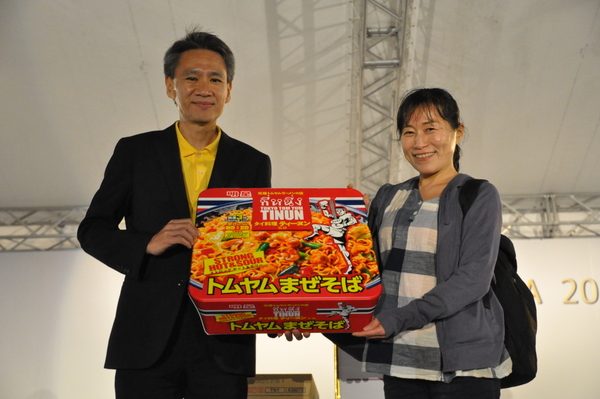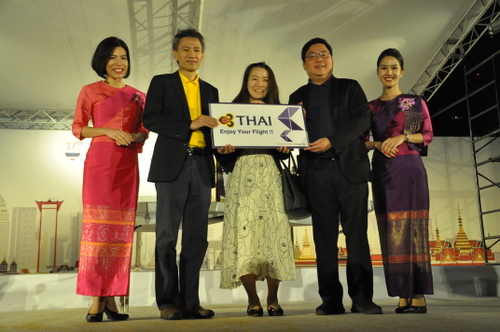 « 28 March 2019 Mr. Naruchai Ninnad, Acting Consul-General of Thaila... | Consul-General of Thailand to Osaka delivered the opening remarks ... »