28 March 2019 Mr. Naruchai Ninnad, Acting Consul-General of Thailand in Osaka Attends the Inaugural Flight Ceremony of Thai Lion Air's flight from Osaka to Don Mueang
28 March 2019 Mr. Naruchai Ninnad, Acting Consul-General of Thailand in Osaka Attends the Inaugural Flight Ceremony of Thai Lion Air's flight from Osaka to Don Mueang
2019/03/28
On 28 March 2019 Mr. Naruchai Ninnad, Acting Consul-General of Thailand in Osaka, attended the inaugural flight ceremony of Thai Lion Air's flight SL 305 from Osaka to Don Mueang at Kansai International Airport. Also in attendance were Ms. Saratwadee Asasupakit, Director of Tourism Authority of Thailand (Osaka Office), Captain Darsito Hendroseputro, Chairman of the Board, Thai Lion Air and Mr. Gregory Jamet CCO-Aeronautical, Kansai Airports.
Acting Consul-General extended his congratulations to the Airline stressing the opening of the new direct flight between Thailand and Osaka as another important achievement in the cooperation between Thailand and Japan, specifically Osaka and Kansai region. In his statement, Mr. Ninnad highlighted the fact that Thailand and Japan have maintained cordial ties for more than 600 years and have wide-ranging cooperation at each-and-every level, including people-to-people relations. He also affirmed the Royal Thai Consulate-General's readiness to support every airlines, both Thai and foreign, in promoting tourism and exchanges of the people between Thailand and Japan. Recently, tourism and airline industry of both countries have continuously expanded and contributed to the increase of Thai and Japanese tourists visiting each other's country. Last year Thailand welcomed more than 1.5 million Japanese tourists while there were approximately 1 million Thais visiting Japan, more than 25 per cent of which travelling to Japan via Kansai International Airport.
At present there are 21 direct flights per week operated between Suvarnabhumi Airport and Kansai International Airport and 26 direct flights per week from Don Mueang Airport to Kansai International Airport.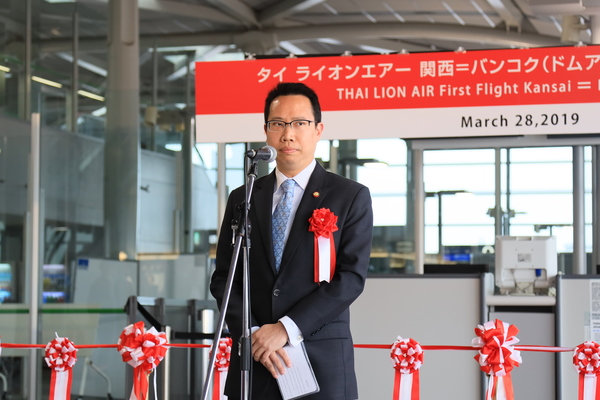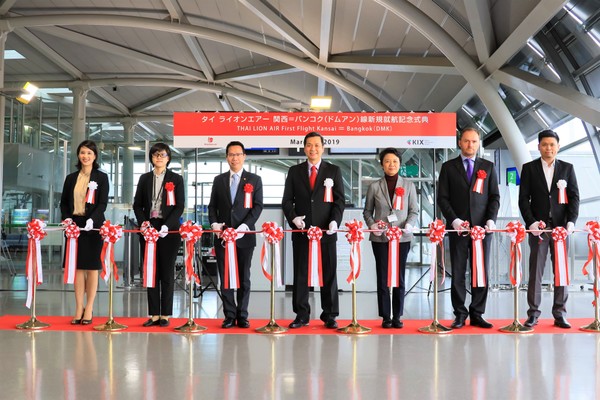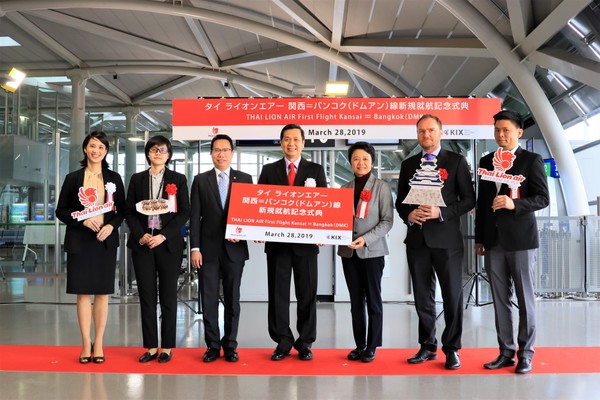 « 23 March 2019 Mr.Naruchai NinnadActing Consul-General attended t... | 17th Thai Festival in Osaka 2019 »